Shearing in Rotational Motion Is Slitting
Two Steel Blades Machine knives While are having their rotations around their axis and they will be positioned in a setup while one would be higher than other and having a minimal involvement of their sharp edges.
While two Circular Cutter slitter Blades are Engaged in their Positions the metal sheet or better say work piece will be fed inside the rollers to have the Two Cutter Cutting them into strips of metals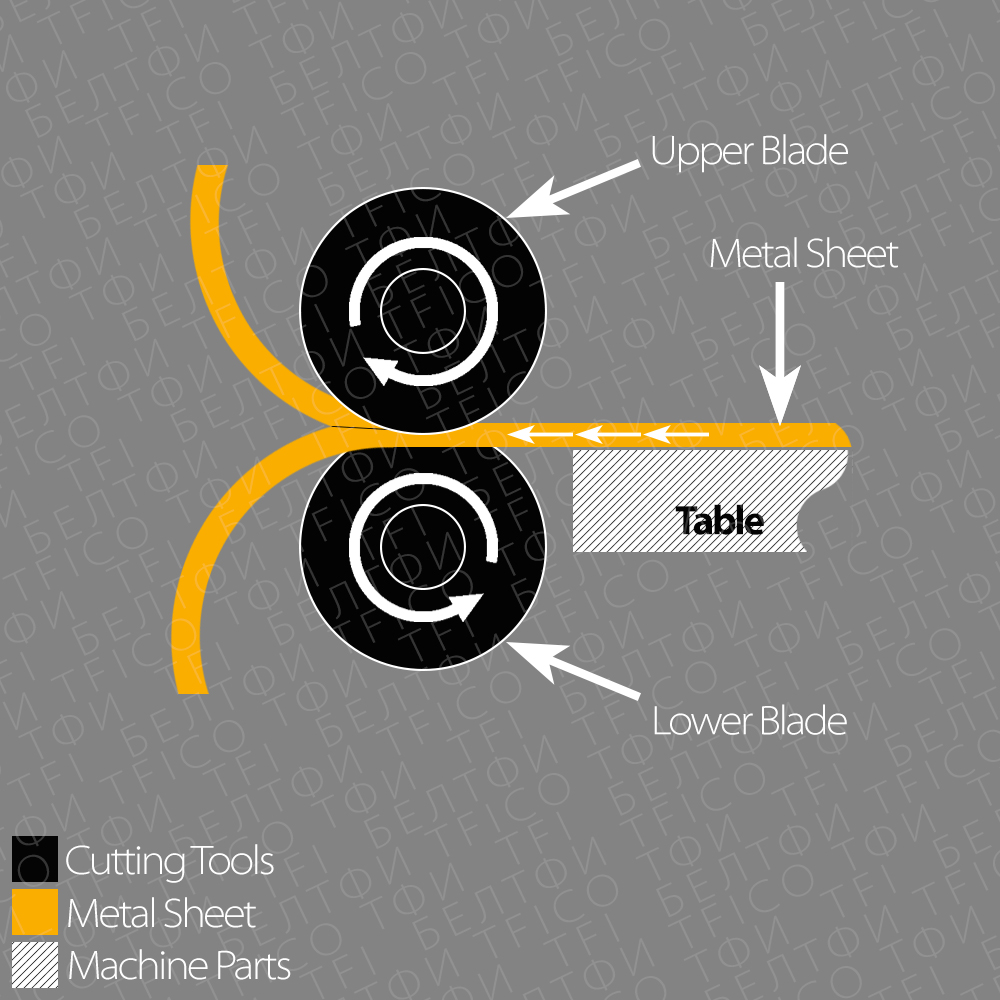 Installation
The purity of rotations from any sort of vibrations and shakes in the shafts rollers and the blades fixture is the fist crucial step toward having the best blades and knives installation. Checking continuously the Circular Blades Cutters By a Dial Indicator would be a great help in the installation process of Slitting Blades.